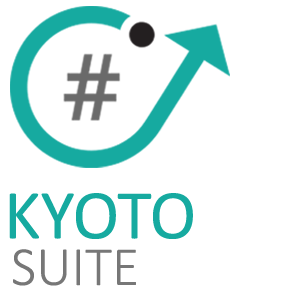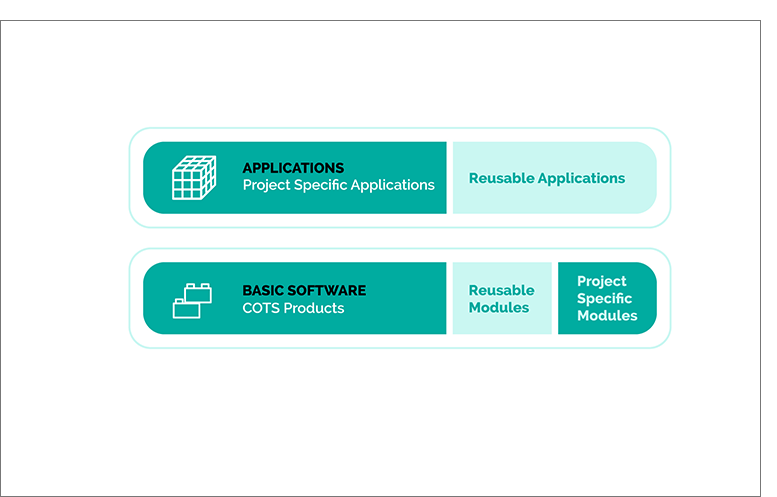 RE-USE YOUR COMPONENTS
BY GENERATION
---
The KYOTO Suite consists of two software tools. The KYOTO Designer enables users to create re-use packages for dedicated software modules. Those re-use packages can then be released and shared with projects. The KYOTO Configurator allows to load such "re-use" packages and configure them for the project-specific use-case. The Configurator provides validation and generator features to generate the final artefacts.
Where in the software are we?
---
Embedded software projects typically consist of a number of commercial off-the-shelf products (COTS)
Project specific basic software modules and applications are added to implement project related functionality
Typically, plenty of custom applications and basic software modules could be reused for more projects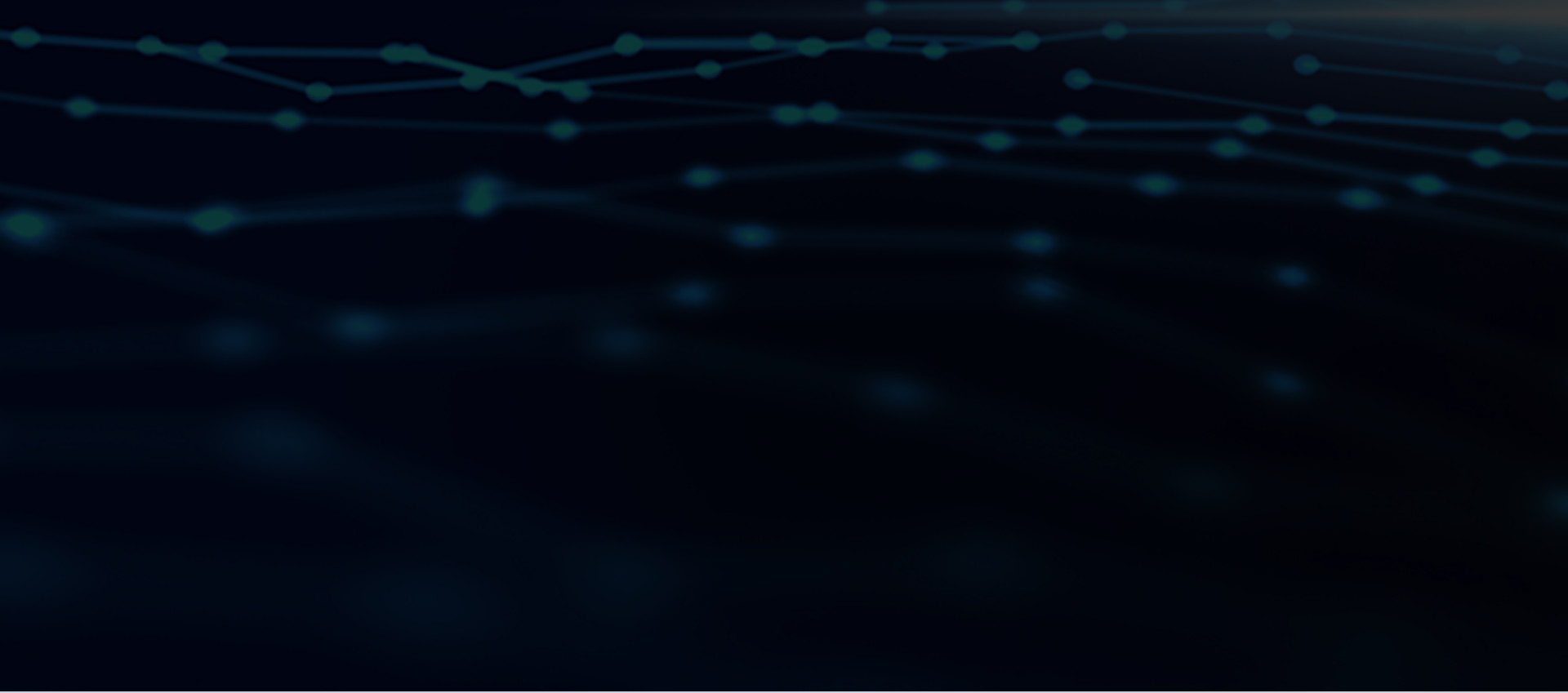 THE CHALLENGE
---
Parts of your embedded software can be reused in certain projects
Those basic software modules or applications shall be configurable to match project needs
Component usage in projects shall be as easy as possible
Most efficient workflows
and top quality
---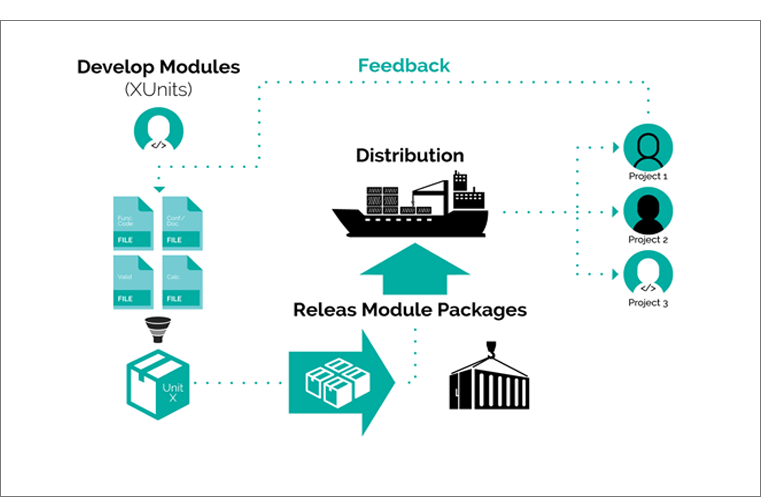 Efficient development of modules with KYOTO Designer.

Easy configuration of prepared modules at customer side with KYOTO Configurator.

Powerful import/export features to integrate the KYOTO toolchain seamless in framing toolsets.

Delivery of single packages or package bundles to customers using distribution platforms.

In case of AUTOSAR projects, seamless integration through full AUTOSAR compliance.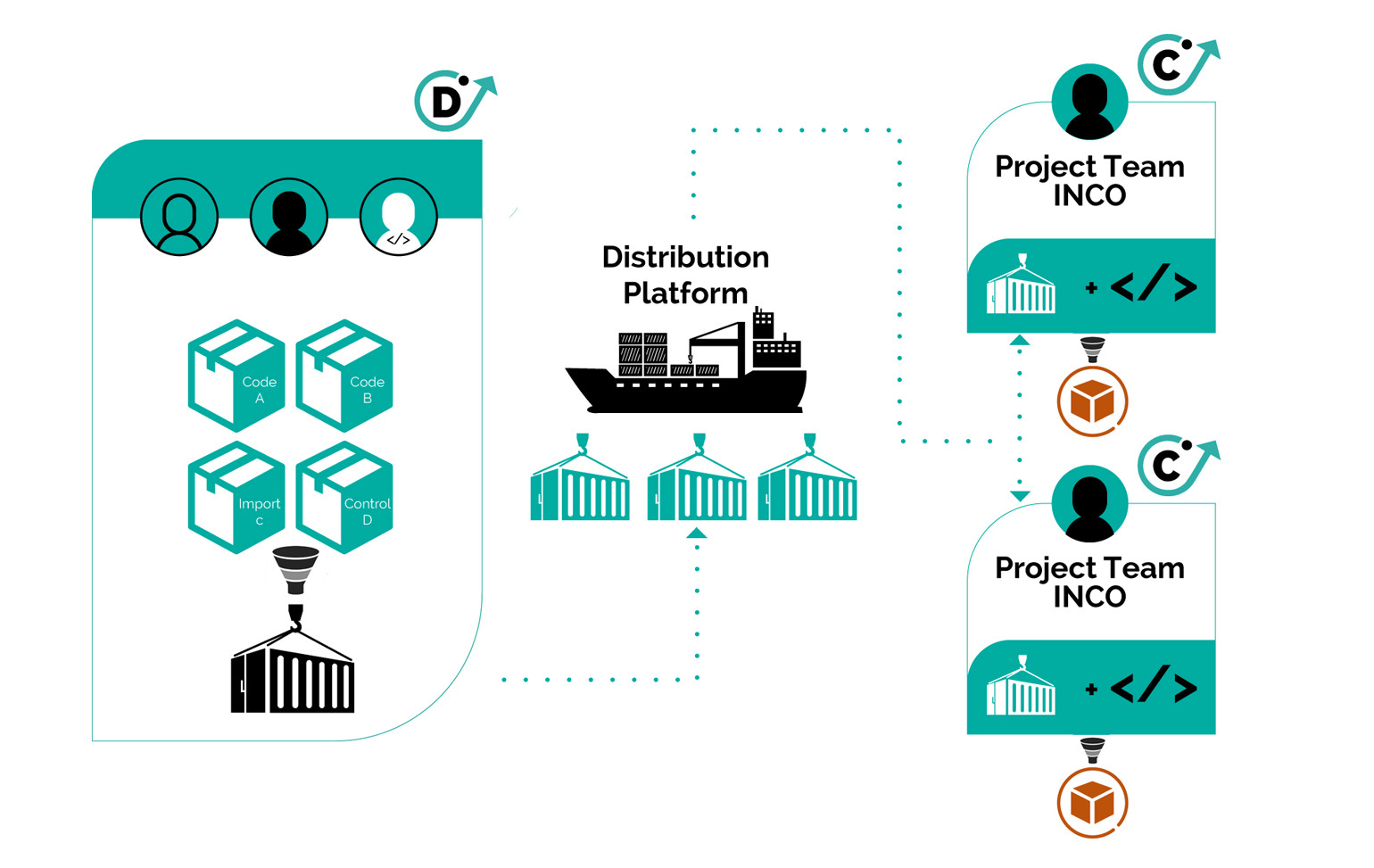 LOOKING FOR A
TECHNOLOGY PARTNER?
PiNTeam offers products that help you save valuable time when dealing with recurrent work packages in the automotive software development process. Let's start a project together!.
Information in accordance with section 5 TMG
PiNTeam GmbH
München - Germany
Parkring 37, D-85748
Garching bei München
Represented by: Marius Pintea (CEO)
Contact
Telephone: +49 176 32480092
E-Mail: marius.pintea@pinteam.eu
Internetaddress: pinteam.eu
Register entry
Entry in Handelsregister
Register Number: 206957 Register Court: München
VAT number
VAT indentification number in accorance with section 27 a of the German VAT act
DE291522519